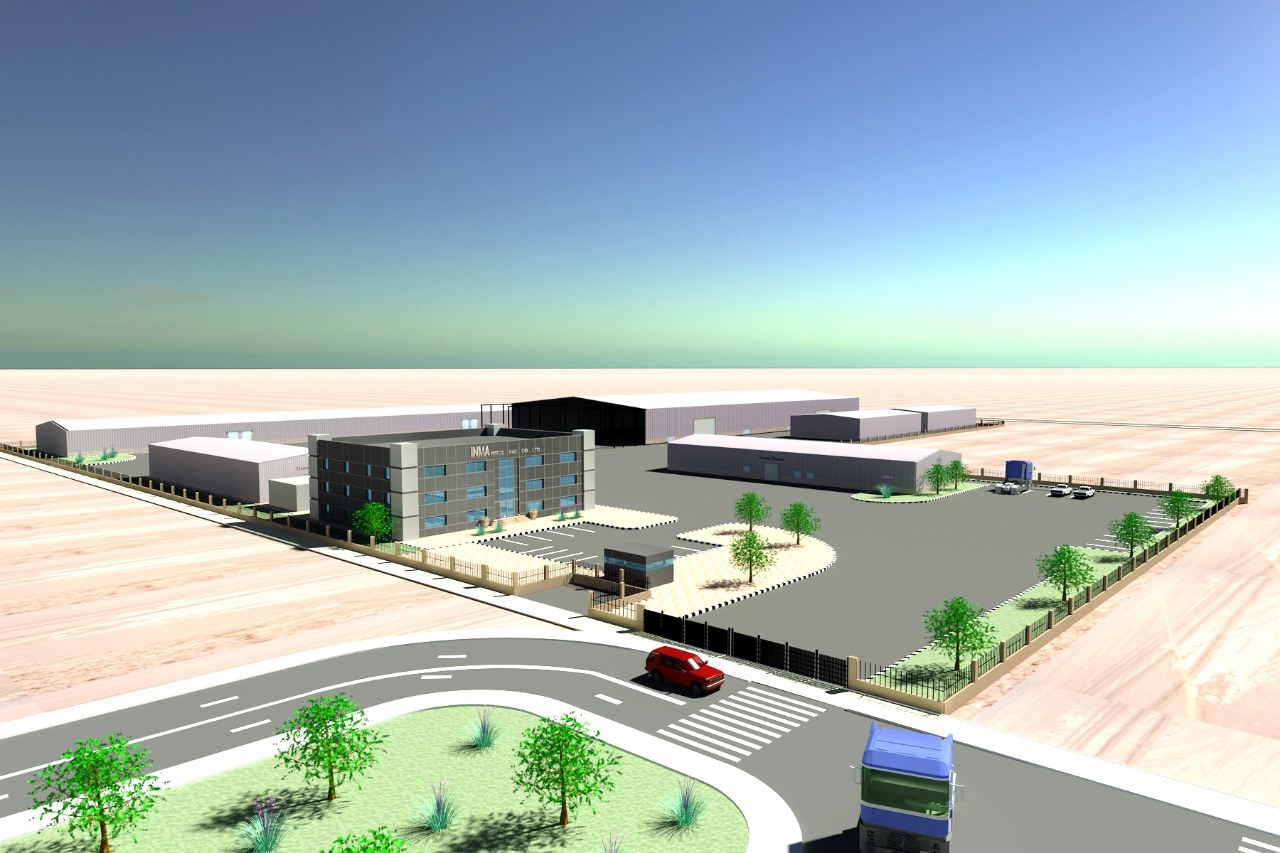 Inma Steel is proud to be a member of Khalid Ali Alturki & Sons (Alturki) Co., a major industrial conglomerate operating in Saudi Arabia for over thirty years.
ABOUT INMA STEEL
Inma Steel Fabricators Co. Ltd. (Inma Steel), a subsidiary of Alturki Holding Co. is a market leader in Custom built process equipment fabrication & specialized industrial preventive and corrective maintenance services such as equipment installation, mechanical repairs, Plant turnaround & shutdown services for end-users in the core sectors of global economies such as Oil & Gas processing, Refineries, Petrochemicals, Fertilizers, Power & Desalination and Chemical Process Industries. Established in 1984, over the years, Inma Steel has executed an impressive list of project orders and provided quality products and services to its esteemed Clients from its fabrication facility in Al-Jubail, Saudi Arabia.
Inma Steel's product range includes a wide variety of Process Equipment such as Pressure Vessels, Reactors, Distillation & Fractionating Columns, Towers, Shell & Tube Heat Exchangers, Scrubbers, Cyclones, Flare Stacks & Flare Tips, Silencers, Skid Mounted Process Systems, Process Tanks, Pressure Piping and piping components. INMA Steel has in-house Cold Plate Rolling capacity up to 150 mm thickness and extensive experience in the welding of ferrous and non-ferrous alloys, clad steels, and exotic material.
Inma Steel's specialized Mechanical repair, Equipment replacement, Plant Turnaround, Shutdown & maintenance services include: 
• Column, Reactor, Vessels, Heat Exchangers compete Repair Solutions & Lump sum contracts.
• Furnace, Reformer, Heat exchanger Re tubing Services
• Storage Tank Repair (Bottom plate, shell, roof, CP replacement) Services.
• Equipment replacement, installation, Piping installation & other General Services.
Delivering value to Clients is embodied in Inma Steel's philosophy. Inma Steel's team of qualified and experienced professionals and well-trained, highly skilled workforce is totally committed to providing its Clients with the highest levels of service. Together, they ensure the Company's adherence to the most rigid & stringent quality standards in design, procurement, fabrication and inspection, augmented by its ASME accreditation for "U", "U2", "S", stamps, National Board authorization for R & NB stamps and ISO 9001 – 2015 certification.
Quality Assurance and Quality Control department is staffed with professionally qualified and experienced engineers, most of them with professional qualifications in welding & NDT.
Since its inception, Inma Steel has successfully executed several project orders for notable local and international Clients such as Saudi Aramco, SABIC Affiliates, AMEC-BKW, Bechtel, Daelim, Foster Wheeler, Hitachi Zosen, JGC Corporation, Saudi Chevron Phillips (S-Chem), LG Construction, Linde AG, McConnell Dowell, MikroPul Inc., Mitsubishi Heavy Industries, Mitsui Engineering and Shipbuilding, Mustang Tampa, Petro-Rabigh Refining & Chemicals, Qatar Petrochemicals Co., Qatar Vinyl Chemicals, Snamprogetti, SNC Lavalin International, Techint International, Technip, Tecnicas Reunidas, Tecnimont, Toyo Engineering, UHDE, US Filters, WesTech, Worley Parsons etc.
Inma Steel has successfully executed several turnaround and shutdown projects at SABIC affiliates, SIPCHEM, TASNEE, SAUDI ARAMCO and other industries with Zero LTI and well appreciated quality within the given time frame. Through the highly experienced project management team. Innovative ideas for problem solving and ability to deliver are the key strengths of Inma Steel.
Staff of Inma Steel is distinguished by the values of the Alturki Group, which include corporate responsibility, honesty, integrity, professionalism, accountability and commitment to excellence. They all share a total commitment to providing customers with the highest standards of quality, service and satisfaction.
Continued Client satisfaction and confidence is how Inma Steel defines its success, evidenced by the number of repeat orders received from customers with whom the company conducts business.
Please write to us @ info@inmasteel.com.sa & download our new brochure with the below Link.